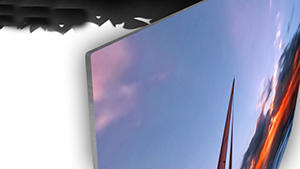 Looking for something unique? The Direct Print Acrylic without a hanger has limitless options! This product is completely waterproof and can be used outdoors. Printing options are endless, traditional print appearances are standard unless otherwise specified; however, there is also a sheer print option to create a stained glass look for backlighting or alternative presentations. An optional beveled edge is standard for mounting with standoffs but Direct Print Acrylic (No Backing or Hanger) may additionally be ordered with no beveled edge for use in framing applications.
Material: Museum grade, ultra-violet protected, scratch resistant 3/16" acrylic. Overall depth of product is 3/16". This standard product is available in any size up 48" x 96", larger custom sizes available.
Surface Finish Options: Direct Print Acrylics have a scratch resistant, glossy acrylic surface finish.
Hanging System: Backed with a french cleat or No backing and hanger.
Edge: Clear 1/8" wide bevel is standard, edge may be ordered without bevel or left raw for framing if specified.
Direct Print Acrylic no Backing & Hanger
Size:
Price:
Size:
Price:
Size:
Price:
Direct Print Acrylic with Backing & Hanger
Size:
Price:
Size:
Price:
Size:
Price:
Custom Print Sizes:
We print custom sizes and panoramas!
Please support your local merchants.
(307) 514-3404