Canvas Wraps
Gallery, Solid Edge & Mirror
Description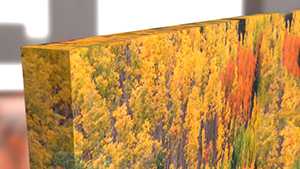 Like gallery wraps but hate the sagging front face, then you'll love the Artizen Photo Printing Heirloom Quality Canvas Wraps! Our Canvas Wraps are notably the best canvas product on the market according to customer testimonials. The Artizen Photo Printing Heirloom Canvas eliminates typical canvas disadvantages including: wrinkles or sagging on the front face, unsightly folds in the canvas on the corners and visible lines from the stretcher bars, all of which distract from the overall presentation. An Artizen Photo Printing Giclee Canvas Print is mounted in a fully acid-free manner to a rigid, lightweight substrate and finished with a hollow black backing and metal french cleat to keep the Canvas lightweight. Each Canvas is protected with an acid free, fine art protective coating to give it moisture resistance and UV protection. Each canvas is customized with your choice of edge treatment. This is truly a revolutionary product worth seeing!
Material and Sizing Specifications:
High grade, recycled 1/8" eco-friendly wood based product coated for moisture resistance and longevity. Backing component is created with 1-1/2" wood stretcher frame.
Surface Finish Options:
Velvet, Satin, Matte, and Semi-Matte. These high-quality surface finishes add moisture resistance and ultra violet light protection. A Matte finish is standard on our Canvas Wraps.
Hanging System:
Metal French cleat is provided as the standard hanging system for this product. Our Heirloom Canvas comes ready to hang, complete with appropriate hanging hardware suitable to most traditional wall installations.
Edge Options:
Please specify how you would like the sides of the wrap to look. Traditional options for the side edges include mirrored image, specified solid color, or full image wrap (crops image seen).
Canvas Wraps
Size:
Price:
Size:
Price:
Size:
Price:
Custom Print Sizes:
We print custom sizes and panoramas!
Please support your local merchants.
(307) 514-3404