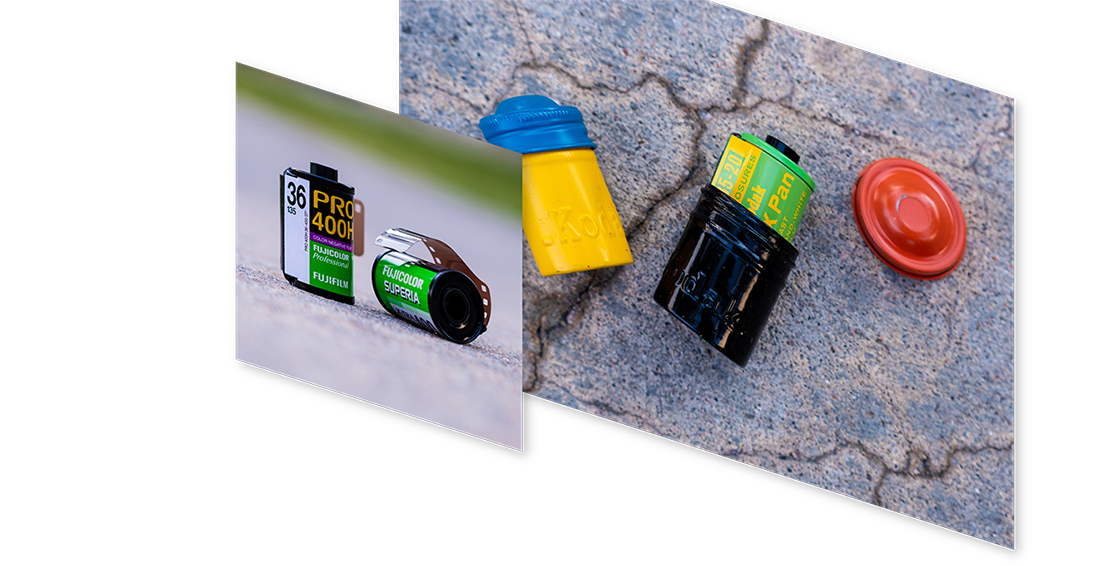 Film Developing
We partner with Englewood Camera to provide Film services and process 35mm and medium format film.
We process C-41 print film and all black and white films as well as E-6 slide film.
We provide courier service instead of entrusting your memories with the mail.
Typical turnaround time is 1-2 weeks.
Processing Options
Develop negatives only
Develop negatives and scan with a Flash Drive (32GB Flash Drives are $14.99 or you can provide your own)
Prints at the time of development
Film Developing Pricing
Service
Price
Develop 35mm C-41
$7.99
Develop 35mm B&W
$7.99
Develop 120mm C-41
$8.49
Develop 120mm B&W
$8.49
Develop 35mm Positive C-6
$10.50
Develop 120 Positive C-6
$9.50
Develop 220mm Positive C-6
$18.00
Scan C-41 or B&W to Flash Drive*
$10.99
High-Resolution JPG Scan to Flash Drive*
$14.99
High-Resolution TIF Scan to Flash Drive*
$15.99
4 x 6 prints from 35mm (each) Gloss or Luster*
$0.59
4 x 4, 4 x 6 or 5 x 5 color proof from 120 (each)*
$0.99
4 x 4, 4 x 6 or 5 x 5 B&W proof from 120 (each)*
$1.09
* At time of development only.
We print custom sizes and panoramas! Call for a quote.